Good Service is the most under-rated item on the menu!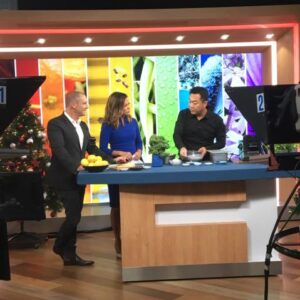 For me it has always been about the service. How many times have I been to a highly regarded restaurant but let down by their service. The diners should take great food for granted but the service shall decide the longevity of a successful restaurant. I thrive for it. Everyday.
by David Park
Past & Present Restaurant Reviews
Sylvania, Woolloomooloo, Cronulla
Broadsheet
..…head chef David Park have created a menu that celebrates seafood. Using prawns and lobsters bought from the Sydney Fish Markets  and poultry and meat from the east coast of Australia, menu is light…..
Concrete Playground
…..Indeed, with mini lobster rolls, tempura fish tacos, sushi and sashimi platters, fried calamari in squid ink batter and grilled miso salmon, with seafood-focused menu, you won't forget the ocean links in a hurry.…..
Urband List
….the culinary genius behind the menu is none other than hatted head chef David Park so prepare your belly for a seafood feast. Dishing up everything from bar snacks to share plates…..
Zomato
……meals were well presented by celebrity Chef David Park. Menu is tight which allows the quality to really come out…..
Traveller Inside
……the surprise dish though is squid ink calamari – deceptive black tempura nuggets that look like they should be thrown overboard that turn out to be delicious little morsels. It's clever cooking by head chef David Park who also pleases the palate with sophisticated….
Female.com.au
……the menu philosophy is based on seaside simplicity. Head chef David Park, recipient of numerous hats from Gault et Millau, has created share plates that showcase the freshest seafood and paddock-to-plate produce.……
Not quite Nigella
…..it comes as tender chunks of beef rib that really just melt in the mouth like butter and you know there are some dishes that make you start drooling as soon as you recall them? This is one of them.
MAKE YOUR RESERVATION TODAY